Who We Are
Mission Bank is an independent, locally owned and managed community bank. Our primary goal is to provide you, our customer, with the highest level of premier, personalized service. We are a full service commercial and consumer banking institution. We offer a full range of banking products for businesses, professional firms and individuals residing in Kingman, Bullhead City, Flagstaff, Lake Havasu City, and the surrounding areas.
Our Mission:
Consistently deliver prompt, courteous, personalized service to our clients, strive to achieve superior long term value for our shareholders, and create an environment that promotes and rewards the development and positive contributions of our employees.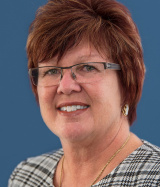 Krystal Burge
Chairman
Owner, Peterson Burge Enterprises, Owner, Desert De Oro Foods
Krystal, along with her brother Mark Peterson, operates more than 268 restaurants in seven different states. The corporate office of Peterson Burge Enterprise is located in Kingman.  These restaurants include 162 Taco Bells, 64 Pizza Huts, 26 KFC/Long John Silvers, 9 Dickeys and seven full service restaurants.
Krystal is a woman in business who leads by example. She believes in setting goals and meeting them. She has created a company that is involved and cares about the community she lives in and all the communities she does business with.  Krystal has been in business for 36 years and employs 6,000 employees in her enterprise.
A strong pillar of the Peterson Burge Enterprise is the belief that business has an obligation to provide a return to the community. This translates into Krystal's involvement with numerous committee positions in the local community and yearly donations to a variety of clubs and youth programs. Krystal serves as president of the Kingman Regional Medical Center Foundation (KRMC) Board and is a member of KRMC's Board of Directors. In addition to this, she is currently serving as a Southwest KFC Franchisees Board Member, Board of Directors for Cornerstone Mission, Secretary/Treasurer on the Mission Bank Board of Directors and Kingman Airport Authority Finance Committee Member. She is also serving as Church Council Chairperson and Preschool Chairperson for St. John's United Methodist Church.  Krystal keeps actively involved in the Soroptimist International of Kingman. Krystal is also a proud member of the city of Kingman and reflects that pride each year through her service and community involvement.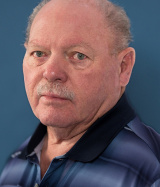 Chuck King
Director Emeritus
Private Investor
Chuck is a native of Arizona. He was born and attended school in Phoenix, AZ. He served in the United States Navy and after his service was completed, he attended Northern Arizona University and Arizona State University. In 1968 he began his career with Kentucky Fried Chicken Corporation and later was promoted to a District Manager of the western states. In 1978 he purchased the Kingman KFC which he operated from 1978 to 1999. He was President of C.R.King, Inc. operating the KFC franchise, Kingman Travel Agency and The Mail Room. Chuck has been committed to this community by serving on the Kingman Airport Authority, Past-President and Director of the Kingman Chamber of Commerce and Past-Exalted Ruler of Kingman Elks #468. Chuck is a co-founder of Mission Bank.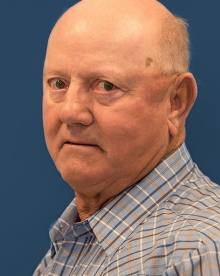 Jim Short
Vice Chairman
Developer
Jim was a co-owner of Desert Construction, Inc. in Kingman from 1981 to 1998. He then owned J.D.I., LLC, a construction material business, from 1998 to 1999. He is currently a co-owner of Arthur's Sales and Service Company and a developer. Jim is a co-founder of Mission Bank and serves as the Vice Chairman of the Board.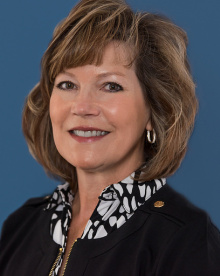 Kari Hill
Secretary/Treasurer
Century 21 Highland Realty, 66 Auto Sales, Hill Development
Kari was raised in Kingman and is happy to call Kingman her home. Kari, along with her husband and the Hill Family operate 66 Auto Sales as well as a home construction business, Hill Development. Kari currently holds a real estate license and is with the real estate firm Century 21 Highland Realty. She is a past Executive Board Member for Kingman Aid to Abused People (KAAP) and the local Venture Club, and is a member of Grace Lutheran Church.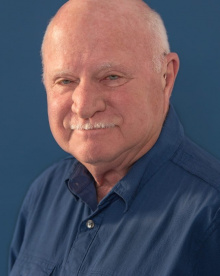 Dave French
Retired Businessman
Dave is retired from the Kingman Airport Authority. He managed the community's airport and surrounding 4,000-acre industrial park for over 10 years and served the authority since 1983.  He previously enjoyed a 34 year executive career in the telephone and cellular industries.  Dave served the city of Kingman for nine years as a Councilman and Vice Mayor.  He has been an executive board member of the Kingman Regional Medical Center since 1985 and has been its board chair since 2009.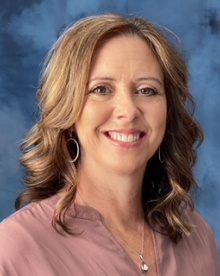 Jolene Fulton
Business Owner/Vice President
Jolene was born and raised in Kingman. Upon graduating from Kingman High School, she moved to Tucson, AZ to attend the University of Arizona. After graduating, she moved to Flagstaff, AZ where she met her husband and began her family. In 2002, she returned to Kingman to work at her family's business, Desert Construction. As a third generation owner of Desert Construction, her family has watched Kingman grow over several decades. Jolene has been active in the community through the Venture club and raising her sons who participated in a variety of sports programs throughout the years. She looks forward to being a part of Kingman's future.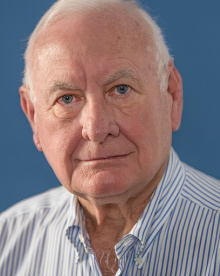 Darrell Lautaret
President/CEO Mission Bank
Darrell was one of the founders of the Stockmen's Bank and served as a director there from 1980 to 1999. He served as Chief Executive Officer (CEO) of the Kingman Regional Medical Center until 1990 and then as President/CEO of the Stockmen's Bank from 1990 to 1997 and Vice-Chairman/CEO from 1997 to 1999. Darrell is a co-founder of Mission Bank and currently serves on its Board of Directors and is the bank's President and CEO. He also served on the Kingman Regional Medical Center (KRMC) Board of Directors from 2008 to 2013.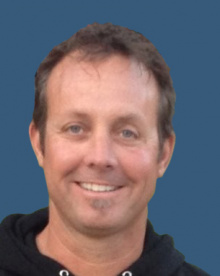 Dustin Lewis
Business Owner/Vice President Lewis Equipment Services & Kingman Septic Pumping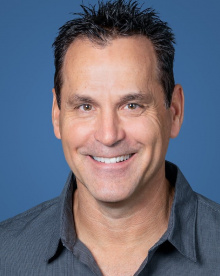 Mike Merrigan
Business Owner/Entrepreneur
Mike was born in Minnesota and raised in Bullhead City where he graduated from Mohave High School and still resides with his wife Valorie and three sons.
A skilled entrepreneur, Mike started his first business at age 16, when he opened his own chain of video stores, laundromats, and car washes. In 2006, Mike partnered up with his brothers Joey and Deano to bring a family run furniture business to Fort Mohave, AZ; Mattressland and Furniture. The furniture store has since expanded into the Bullhead City and Kingman Markets. Mike also owns several real estate corporations in Texas.
Mike is very involved with the community and sponsors several educational/sports driven programs and prides himself in keeping business local and family run.
As the operations manager, Mike is present and involved in every aspect of his corporations and shows no sign of slowing down anytime soon.